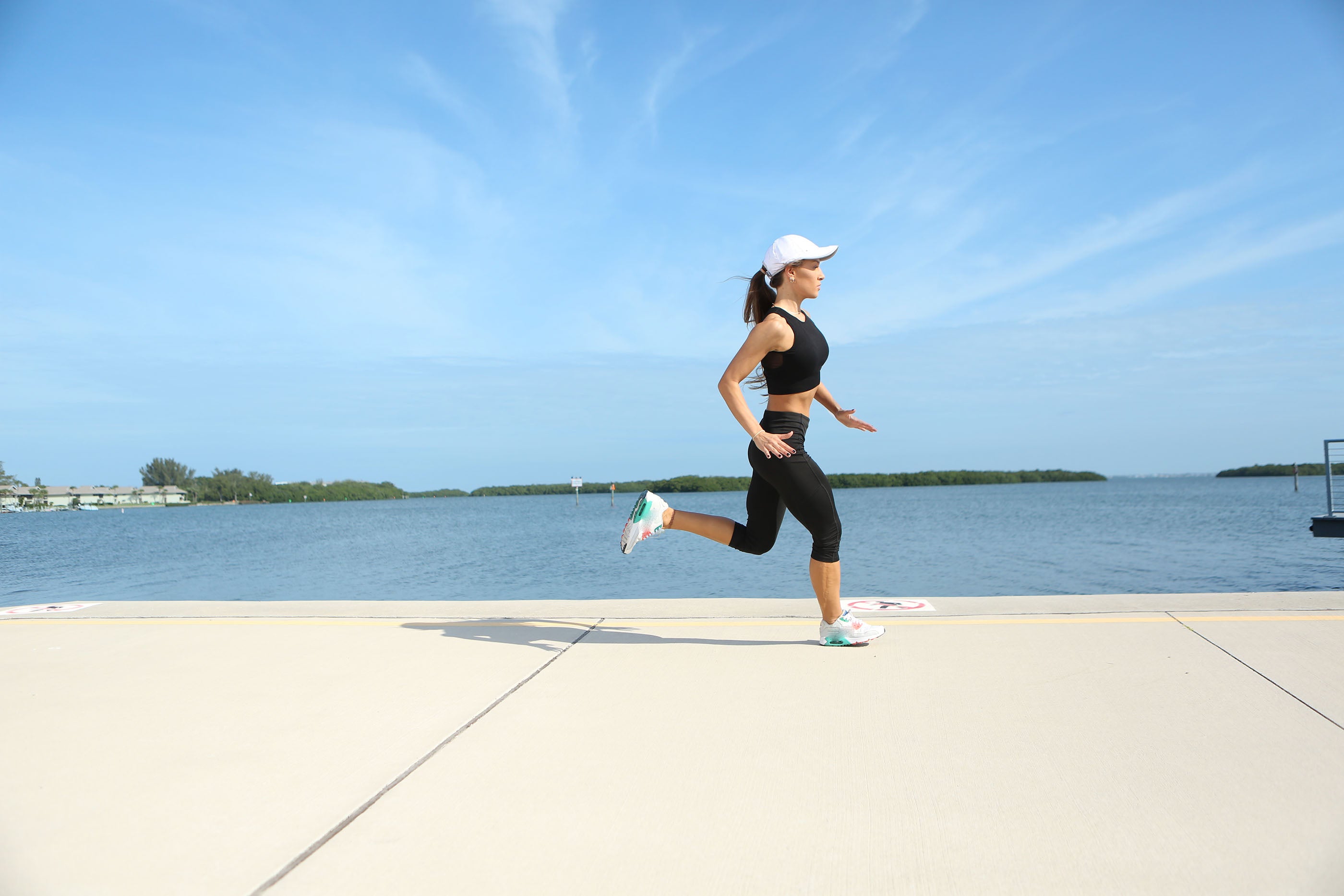 4 Reasons Why Running Alone Might Be Right For You
We have all been there. You bought yourself a sleek workout headband and new trainers. You get ready to head out the door and go for a run. Maybe you step out and see your friend doing the same thing as you. They are also decked out in their workout headband ready to go for a run. They motion for you to join them. But, what if you don't want a running partner? What should you do? Are you crazy for wanting to run alone? To help answer your questions, below are four reasons why you might want to run alone and why it's absolutely okay to do it! Also, for those of you who are night runners, make sure to wear a bright/reflective workout headband so that people can see you!
Pacing
One of the biggest reasons why you might want to run alone is pacing. You get to set the pace without worrying about keeping up or slowing down for another runner. It also allows you to avoid unnecessary injuries since someone isn't forcing you to push your body harder than it wants to be pushed. Instead, you can listen to your own body needs.
Alone Time
Throughout your day, when do you really have alone time? Running solo allows you to have that much needed "me time." You get time to think and let the creative juices flowing. It's a great way to reset your brain either before or after work, too! For some, being alone while running is also a relaxing time; it allows for people to catch up on audible books or podcasts.
Self-Worth
When you finish a run by yourself, you know you did it on your own accord. Nobody helped push you to go that extra mile. Instead, you did it. Keep that in mind next time you want to push yourself during a race or a workout.
Fine-tuning Your Mental Game
Your mental game doesn't just stop at confidence boosting. Running alone will also allow you to better prepare yourself for when your mind tells you to stop, or that you can't go on any further. This is important because it allows you to be mentally stronger since you will be alone with your thoughts in your head.
Now go get active and enjoy that workout without worrying about sweat slowing you down! Visit our website to enjoy SAAKA high performance sweat bands today!