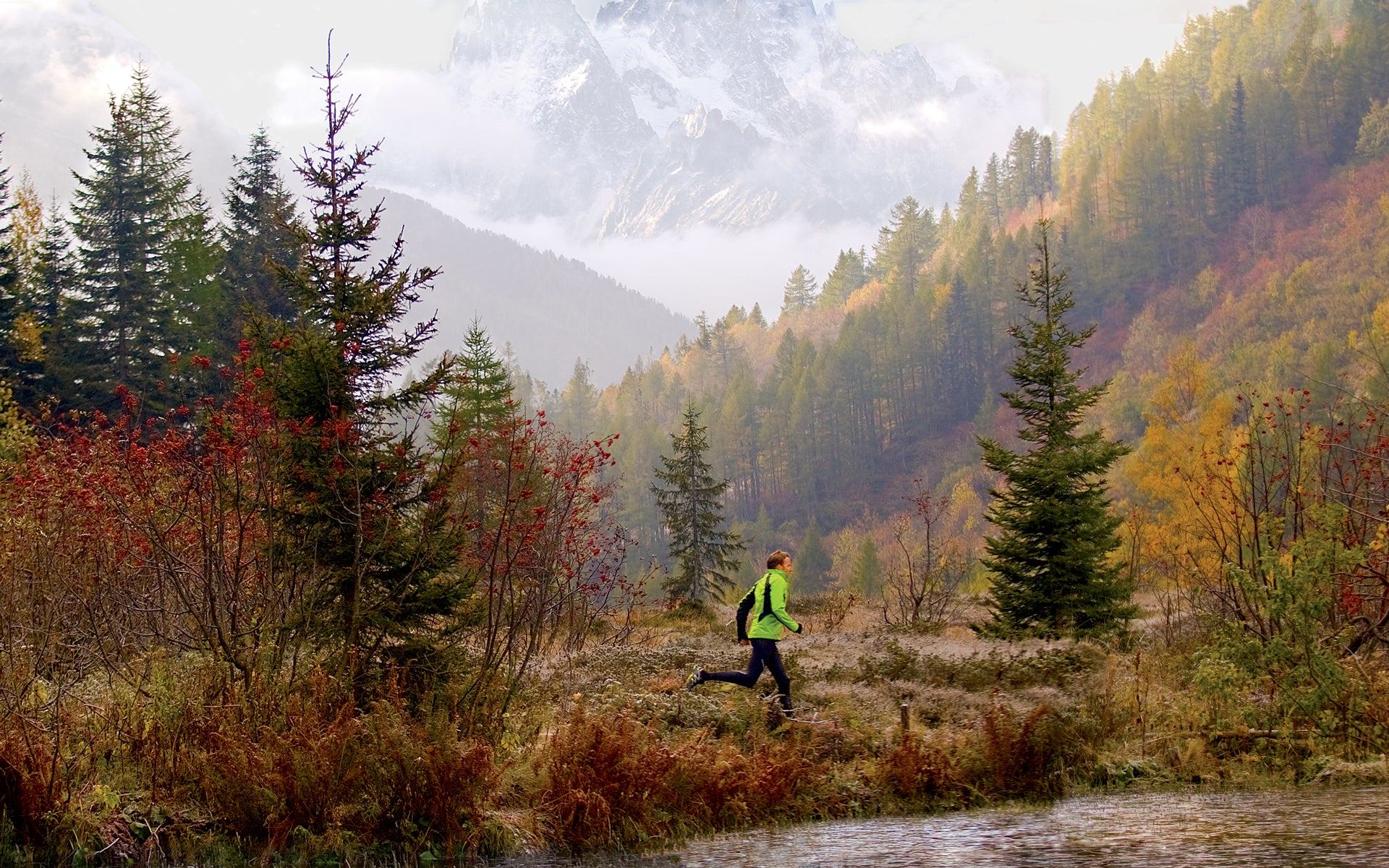 5 Ways to Workout and Stay Active During Fall 2020
Summer is ending and Fall is coming quickly! Its easy to get bogged down by the cool weather and let your workout regiment slip. Especially, under the circumstances of 2020 where being outside is preferred. However, there is still plenty of exercises you can do without having to go to the gym!
1. Walking/Running
In my opinion, fall is the best time to run. You don't need to worry about the heat so you are not limited to the morning or evenings like you can be in the Summer. The air is cooler and much more crisp. In most places, September to November feature the amazing fall foliage so if this is the case for you, running is even easier. Nothing helps the time go by like looking at a beautiful view. If you need accessories to make your run even more enjoyable, you know we got you covered! 
2. Biking
Like running, the weather is fantastic for biking. Again, you can go at any time without planning since you're not limited to times of the day where it can simply just be too hot. Personally, I don't like running all too much but I do it because of the great health benefits it has. However, when I can't get myself to do it (c'mon we are all human!) I take a bike ride instead as an alternative. It helps control my belly fat and keeps my heart pumping. This is also something I love doing with my wife. It makes for a great afternoon together and allows us to skip a workout if we spent 3-4 hours cycling. 
If you do not have a bike we recommend looking at a Schwinn. It is a reputable bike company with varying prices so you do not have to make a huge commitment like buying a Specialized or Cannondale if biking is new to you. Check this one out!
Schwinn Network Hybrid Bike
Price: $286 
3. Outdoor Sports
Basketball, soccer, lacrosse, tennis, the list goes on and on. We can't stress enough how much the cool weather makes these activities so much more enjoyable! Playing a sport will get your blood flowing, work multiple muscle groups and burn off a ton of calories. It is also easy to do with family and/or friends making it so much more enjoyable than your average work out. Plus if you love a little competition, it helps stimulate that desire.
4. Yoga
What's great about Yoga is that you do this both inside and outside. If it feels just a little too chilly for you outdoors, grab your mat and set it up in your living room. Yoga doesn't take up that much space as long as you have enough room to stretch out. This is also a great pre-workout routine to get your body limber. 
Is Yoga new to you? Get everything you need here!
5. Take an Adventure to a National Park
With more people working remotely than ever before taking an adventure to a national park has never been better! Running, biking and walking can get dull when you have the same few routes around your house. Going to a national park completely changes this for you. Imagine all the calories you will burn spending two days hiking through a new landscape! Depending on where you go you can try many new things as well like rock climbing, horse-back riding, rafting, canoeing and many more.
If you need help finding national parks, check out https://57hours.com/
athletic apparel
Sweden has given us dynamite, IKEA, and now plogging. What's plogging? Well it's actually the latest fitness craze in Sweden. It's a combination of jogging and trash picking. So, if you see people ...
Read more
Apple Watch Series 6 Facebook Giveaway!
Eager to get your hands on the new Apple Watch Series 6? Join our newsletter for a chance to win one!  Want to double your chances of winning? Share this contest on your Facebook page. Want to tri...
Read more