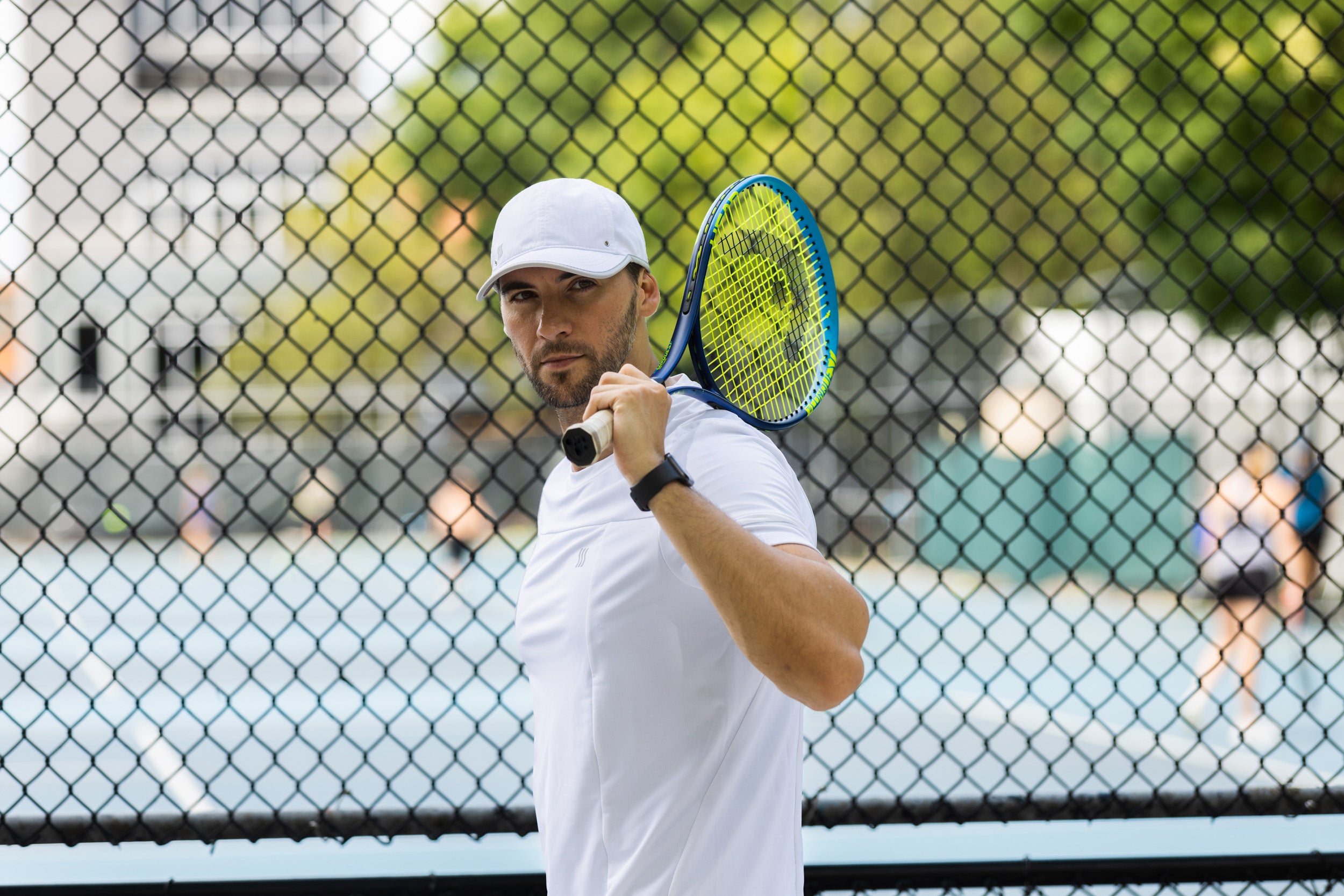 Experience Unbeatable Comfort with SAAKA's All Sports Hat for Tennis and Pickleball
Hats are no longer just about protection from the sun; they're a crucial part of your performance gear, and SAAKA's All Sports Hat is leading the charge. Perfectly designed for tennis and pickleball, our hat not only keeps you cool and dry but also elevates your performance on the court.
Constructed with high quality bamboo fabrics, our All Sports Hat boasts a luxurious feel that surpasses any ordinary tennis or pickleball cap. The soft texture ensures unrivaled comfort, letting you focus more on your game rather than the heat or sweat.
Bamboo fabric is more than just soft; it's a game-changer for athletes. Unlike other materials, bamboo wicks away sweat more efficiently, keeping you dry and comfortable even during the most intense activities. As a natural thermo-regulating fabric, it helps maintain your body's optimal temperature, keeping you cool in the scorching summer sun and warm during chilly morning matches. Plus, it's remarkably breathable, ensuring you enjoy maximum ventilation throughout your game.
Our Sports Hat also offers outstanding sun protection. No more worrying about the sun's harsh glare affecting your performance; our hat shields your eyes and skin, enabling you to play your best game every time.
Not only does the SAAKA All Sports Hat provide unparalleled comfort and sweat management, but it also contributes to sustainability. Bamboo is a renewable resource, making our hat an eco-friendly choice that you can feel good about.
So, whether you're searching for the perfect tennis hat or the ultimate pickleball hat, look no further. Experience the luxurious comfort, enhanced performance, and superior sweat-wicking capabilities of SAAKA's All Sports Hat.
Looking for visors? Checkout our Super Absorbent Visor