The SAAKA SunGuard is made of
52% BAMBOO Charcoal Fiber and 48% Poly.

Designed to "Cover the Gap" in the back where tee shirt ends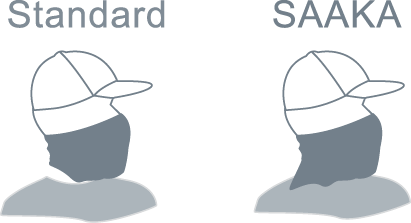 All products should be cared for with instructions applicable to that product. Failure to do so may void product warranty.​​
Hand-wash.
Air or line dry only.
Do not use fabric softeners.