MADE OF VISCOSE FROM BAMBOO
The three layers that make up a SAAKA® band work together to pull sweat away from the skin and allow it to evaporate. A highly absorbent core of viscose from BAMBOO fabric collects 30 percent more moisture than cotton terry cloth and has natural anti-odor properties.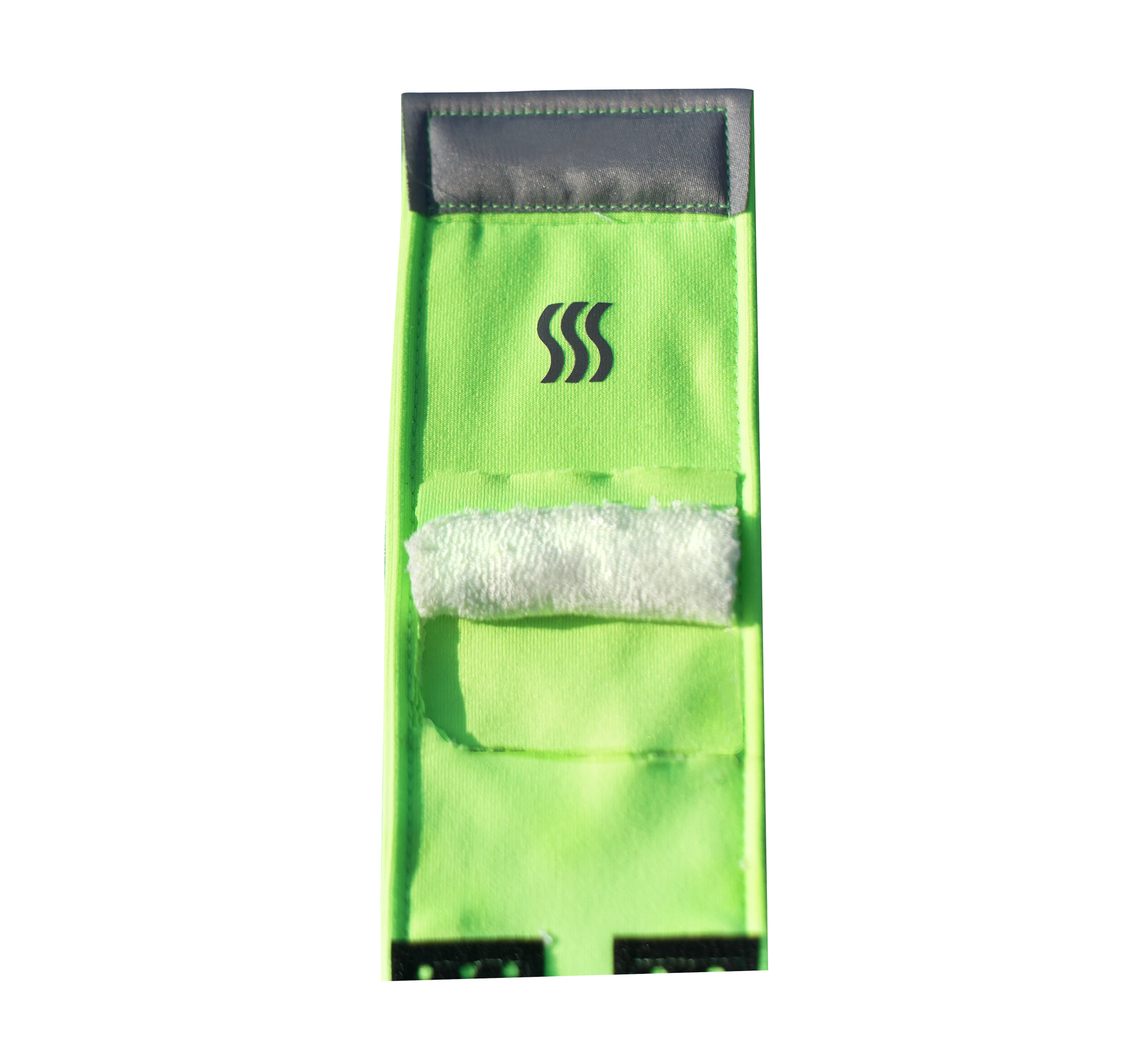 SAAKA'S DYNAMIC MOISTURE
MANAGEMENT SYSTEM
​INNER LAYER
Our highly wicking antimicrobial poly/spandex Inner Layer (next to skin) immediately pulls sweat off the skin's surface.

MIDDLE LAYER
Odor combating viscose from BAMBOO Middle Layer fabric
absorbs and retains sweat wicked from the Inner Layer.
It's 30% more absorbent than cotton.

OUTER LAYER
Antimicrobial poly/spandex Outer Layer wicks moisture from the super absorbent Middle Layer and moves it to the outside environment for quick evaporation.
Bamboo is a truly amazing
natural resource and an
environmentally sustainable
POWERHOUSE.
Here's why we use it in our SAAKA product line of High Performance Sportbands:

Bamboo is one of the fastest growing plants in the world and requires no replanting after harvesting. And re-harvesting can occur within three years or less.

Strands of Bamboo provide 35% more oxygen and take in five times the volume of carbon dioxide (greenhouse gases) than the same size stand of timber.

Bamboo requires no pesticides, herbicides or added irrigation to thrive. On the other hand, our cotton cultivation uses 25% of all pesticides applied to US crops and needs more chemicals collectively than any other crop and needs extensive irrigation.
Fabrics knitted with viscose from Bamboo & Bamboo charcoal fiber:
Absorb significantly more moisture than cotton
Provide excellent UV protection
Effectively resist trapping and retaining odors
Is soft on the skin and to the touch
Highly breathable
"I used the headband, the MP band as an upper arm strap, and the mother of all inventions, the Ankle bands. I had no sweat in the eyes, could wipe my mouth (from spilled hydration along the way), and had NO sweat in my shoes."
"Now that I've experienced the SAAKA difference I don't think I could ever return to the old headbands and wristbands that I used to wear. With the high level of play that is here in Florida you need every advantage you can get to elevate your game."
"I only wish SAAKA was available when I was playing football. This bamboo technology and the ease of use with the velcro strap makes this product an absolute essential."
All SAAKA products are assembled and manufactured in the U.S.A.